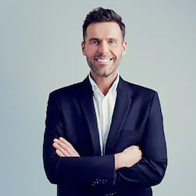 Justin Stephens
General Manager
I have had the privilege of working with Organic HR since 2010. Throughout this time, I have engaged Organic HR as experienced and knowledgeable HR practitioners whilst working at a number of different organisations.
My 'go to' experts on Employee Relations matters, they have assisted with over 10 tricky investigations including areas such as:
Sexual Harassment
Threats of violence
Theft
Bullying and Harassment
All of these cases were managed diligently and successfully without lawyers, efficiently so that any application to Fair Work Australia or the Human Rights Commission was dismissed immediately.
Organic HR have also conducted HR Audits and OHS Audits and provided detailed Risk Management Reports on findings at many of these orangisations.
Travis Allen
Managing Partner
We had an internal dispute in or firm and Organic HR was excellent at guiding us through the process, putting us at ease, and giving very sound advice at all times. They are very dependable, returning calls quickly, and working to a tight unpredictable time frame including over the Christmas break. I would recommend Organic HR to any company requiring assistance with ER matters.
Tania Rice-Brading
Director
Having engaged the services of Organic HR, and in particular, Rachel Faris-Cornwell to resolve a recent workplace incident on behalf of a young client, I am delighted to write this testimonial.  
Rachel approached what appeared to be quite a difficult process, in a highly professional and considered manner.  
Rachel's client was a young man, who had experienced great distress at the hands of his employer and colleagues, and this situation was as delicate, as it was sensitive.   Her communication with the client was age appropriate, concise, clear and was delivered in a very easy to understand and caring manner.  
It is of particular note, this incident was raised as the result of a workplace Christmas party, and despite it being reported over the holiday season, Rachel did not hesitate to instigate an immediate plan of action, resulting in a resolution within ten days.
I cannot recommend Rachel, and Organic HR more highly, based upon this experience, the processes adopted along the way, and the outcome.
Dale Amtsberg
General Manager
Rachel and I worked together on several complex HR cases. She was diligent, professional and maintained excellent balance between employee and business needs. Her strong commitment to process and transparency meant we were able to produce all relevant documents and evidence at key points within the investigation/disciplinary process.
Greg Ashmore
General Manager
We used Organic HR to assist our organisation to improve our compliance with all aspects of our employment and OHS policies. Organic HR's work over several months was invaluable and highlighted a number of items we were not aware of and needed improvement. For any organisation wondering how they can firstly audit their HR processes & procedures and then implement based on best practice findings, I can not over emphasis the quality of the work Organic HR performed.
Surette Southwood
Executive Pastor
Rachel Faris-Cornwell from Organic HR came highly recommended to us.
A number of years ago I was part of a Human Resources Networking group in Melbourne for Not-for-Profit organisations and the most senior HR consultant in this group couldn't recommend her highly enough.
We needed an external experienced Human Resources practitioner that could conduct an independent investigation.
I have found Rachel to be:
thoughtful,
thorough,
easy to work with and very approachable,
consistent in her messaging,
challenging us in healthy ways,
sensitive to all involved,
delivering on agreed upon timelines,
great communicator about where we were up to in process and what comes next
clear on boundaries,
clear on outcomes,
clear on possible pathways,
providing extensive reports,
facilitating proper feedback and
clear on recommendations to move forward.
I would work with Rachel again without any hesitation.
Scott Conway
Financial Controller
Organic HR is our go to resource for practical, good value HR advice.  Rachel has a good understanding of the church and not-for-profit sector, which makes her a valued partner for our business.
Jack Rumble
Operations Pastor
I recently worked with Rachel as she helped my small business through a tricky HR matter.
The professionalism and compassion she bought with her was fantastic. Her knowledge of current HR practices and awards was thorough and up to date.
Rachel was attentive and quick to respond all through the process and I felt supported and could rely on her to be advising us in what we should do.
I know that for any future HR issues we will be going straight back to Rachel and organic HR
Zayne
Client
I would highly recommend Rachel. Rachel was very understanding and easy to talk too about my situation.
Rachel was also very considerate and cared about my health and safety. Rachel made a tough situation easier would highly recommend.